Bed and Breakfast in Glastonbury
Welcome to Pilgrims B and B.
We are based in a gorgeous townhouse with a breathtaking view, located within walking distance to Glastonbury town centre, and we provide our guests with a very welcoming and relaxing atmosphere.
Your stay at Pilgrims B and B will refresh and energise you on your adventures in Glastonbury.
We operate a 'come and go as you please' policy.
Each of our guests are given a front door key, so you can stay out for as long as you like.
We also have a 'shoe-free' house, so feel free to bring some slippers with you!
Our accommodation is a relaxing and peaceful place to get away from all the hustle and bustle in your usual daily lives. We are different from other hotels and Bed and Breakfasts, as we treat our guests like family and make sure you feel at home.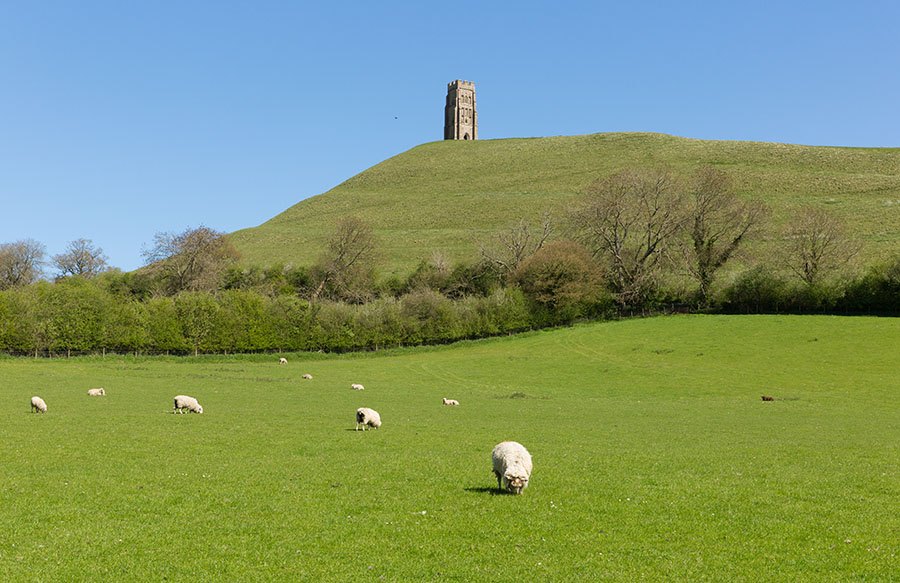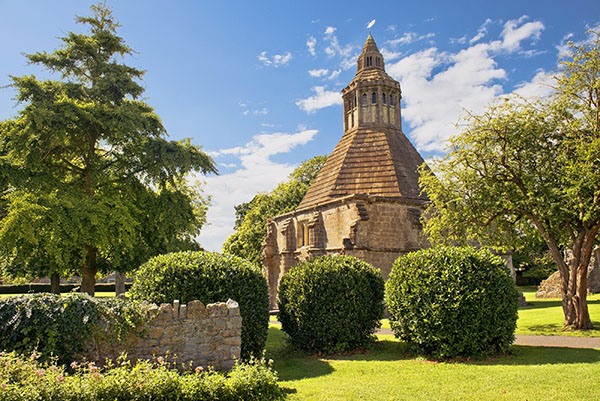 Visiting Glastonbury
After a hearty breakfast here at Pilgrims B and B, the day is yours. The local area is yours to discover, and there are so many things to do and see.
We are situated in the heart of Glastonbury, Somerset in South West England, and is a town full of wonderful local attractions to admire. Our little hotel is perfect to use as a home base if you are coming to see everything that Glastonbury has to offer.
The town has been home to many myths and legends over the years! So, there are some great places to see and learn about the past of Glastonbury. The Glastonbury Pilgrim Reception Centre is the perfect place to start for this.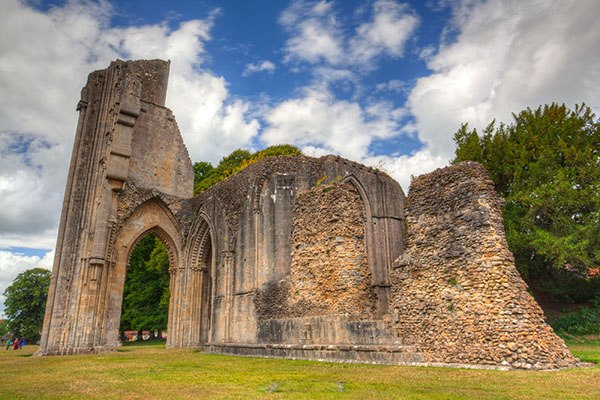 Our Bed and Breakfast offers our guests a place to relax, whether it's for a week or just a few days. We are located just a 2 minutes walk away from the high street, a 10 minutes walk from Glastonbury Abbey and a mile away from Glastonbury Tor and the historic Chalice Well, which is 2,000 years old.
Somerset Rural Life Museumis a 15 minute walk away from us, so you can explore the agricultural history. If you're a fan of King Arthur, then the Isle of Avalon is only a short distance walk away.
If you prefer more of an upbeat vibe, Glastonbury music festivalis held here every year. The festival is set in a village called Pilton, which is a 15 minute drive (around 7 miles) away from our B and B.
During the summer months, there is a host of local events to experience, from the Glastonbury Fringe, talks, retreats, exhibitions and lots lots more.
We will be happy to point you in the right direction upon arrival, and if you would like us to recommend something to do during your stay, then we will be happy to!
Guests Rooms and Facilities
Our beautiful, modern rooms are equipped with comfortable beds for a cosy nights sleep to rest your weary traveller's legs and we have free Wi-Fi throughout.
Some of our rooms have an en-suite bathroom including two family rooms and a lovely ground floor twin room which is disabled friendly.
Each of our rooms comes with a delicious cooked breakfast included in the price and homemade in our kitchen. The kitchen and dining area are the centre of our B and B, and we have a range of options that you can start your day with including; a Full English, continental breakfast and Vegetarian and Vegan options as well.
Breakfast Menu
A range of herbal and caffeinated teas
Fruit juices
Fresh Coffee
Fresh fruit salad
A range of cereals
Yoghurts
Toast and bread (with alternatives such as rice cakes and oatcakes)
Full English breakfast with Vegetarian/Vegan alternatives
Continental breakfast
Fresh dairy and soya milk always available
Other amenities
TV in the lounge area
Fast, free Wi-Fi
Free parking
Complimentary tea and coffee
Complimentary tea and coffee
Booking Information
Our rates are as followed:

£35 per person, per night, for a double room share
From £50 per night for single-use plus:
£1 for every year of age for children under 12
We also provide you with facilities in our accommodation, such as tea and coffee in your bedroom, a hairdryer, and a friendly lounge area so every guest can enjoy another's company.
Glastonbury Festival Accommodation
Of course, we are the perfect home base if you are looking for comfortable accommodation while you are here for the Glastonbury festival. You will be able to get away from the mud in a peaceful and quiet B&B with a great garden to relax in before and after a day of hearing some great music.
Whether your stay is for a family retreat or a romantic getaway to shut yourself away from the world; no matter the reason for your visit, you will find us to be very accommodating and welcoming.
We have a guest fridge with soft drinks and snacks available, free Wi-Fi throughout the accommodation, a fireplace to warm you up after a long day of exploring, a smoking shelter and a meditation room.
Occasionally, we provide spontaneous entertainment. Feel free to get involved and join in, or just sit back and enjoy!
TV in the lounge area
Fast, free Wi-Fi
Free parking
Complimentary instant coffee
Outdoor furniture
Bathrobes in each room
Clothes rack and wardrobe
Complimentary toiletries
Small library
Our B and B has a sanctuary, surrounded by beautiful gardens for meditation purposes. Our meditation room is used for therapy and healing sessions.
Sit and relax in the sun, think about your incredible adventures, enjoy the stunning view of our gardens, which also have Wi-Fi internet connection, talk to friends or quietly meditate in your own space and thoughts.
Travel Information
Pilgrims B and B has been a fantastic getaway for visitors from all around the world. Here are just a few ways of getting to our guesthouse:

Travelling by plane:
The closest airport for our international visitors is Bristol International airport (BRS). Our B and B is a 45 minute car journey away from the airport, and we can work your check-in around your flight schedule. We also provide free parking for our guests.
Travelling by train:
The nearest train stations to Glastonbury are:
Castle Cary Station (25 minute drive)
Bridgwater Station (30 minute drive)
Yeovil Station (40 minute drive)
Taunton Station (45 minute drive)
Please note, these timings are approximate and may vary due to traffic and weather.
Local buses are available from all train stations to Glastonbury, but these may not run as frequently as you require. Another alternative is arranging a taxi in advance to drive you to our B and B.

Travelling around by bus:
The closest bus stops to our B and B are roughly a 6 minute walk away, taking you along the quirky high street.
Town Hall, Glastonbury
The Queens Head, Glastonbury
You can travel around the local area by bus and see many of Glastonbury's amazing sights and views. Our central location that's not too far, but not too close to the loud and busy town.
The following reviews are taken from TripAdvisor:
"I have stayed with Brian and Clare many times, and wouldn't stay anywhere else now. Most welcoming hosts I've ever encountered."
"Couldn't fault this B and B, best breakfast and comfiest beds. Thank you so much for your kind hospitality, Brian and Clare."
"Staying here is like a home away from home."
"Staying here was like a dream, Brian and Clare were welcoming, and the bedrooms and bathrooms are immaculate."
"An enchanting and magical place to stay. I left feeling re-energised."
"I could have stayed forever; I really didn't want to leave."
"Super clean, beautifully cooked breakfasts, cosy beds; what's not to love?"
Here are some reviews from our international guests (translated into English):
"Brian and Clare treat every guest as if they were family, and are very accepting of our Chinese culture. They are always willing to understand, and everything we have requested, they have accepted and given to us without a second thought. We didn't want to leave!"
"Clare and Brian always want to listen to what you've done during your day."
"This B and B exceeded our expectations!"
"I'd give Pilgrims B and B a 5 star PLUS rating!!"
"The rooms are very bright, and you are close to some city centres. The area is quiet, and everyone you meet in the B and B is so friendly."
"The best spend to spend a few days. Everything you could think of is taken care of. Clare and Brian know how to make you feel like you're at home."
"Our group of 20 people all arrived at different times, but Clare and Brian were wonderful and gave us their utmost attention in making sure everything ran smoothly. Thank you so much."
"Excellent location, excellent service, excellent room sizes, excellent hygiene, excellent family treatment - everything excellent. I will definitely go again."
If you would like to book our B&B for the festival, please ensure that you do so well in advance to avoid disappointment, as during this time we have low availability due to the popular demand. So, as soon as you know the dates, make sure you start booking straight away!
Our rates are as followed:
£35 per person, per night, for a double room share
£50 per night for single-use
£1 for every year of age for children under 12
These prices may vary, so please contact us to verify.
The prices above include a full English breakfast each morning of your stay, and we require a 50% non-refundable deposit. To make your reservation, either contact us by phone or online.
Pilgrims B and B have free parking, and we can cater for groups up to 20 people. If you have any dietary or special request, please let us know when you make your bookings.

If you would like any further information regarding Pilgrims B and B or would like to make a booking, then please do feel free to get in touch, we will be happy to answer any questions you may have. We hope to see you soon, and look forward to meeting you!