How to Spend a Weekend in Glastonbury
Are you looking for the best ideas for how to spend a weekend in Glastonbury? There is always something happening in Glastonbury and not just the festival either. With a rich history and vibrant culture, you will find plenty to fill your weekend break.
During the summer months, there is a host of local events to explore from the Glastonbury Fringe, talks, retreats, exhibitions and lots lots more. The tourist information centre can give you all the information you may need to discover the wonderful culture that Glastonbury has.
Once you arrive at Pilgrims B and B and are ready to check-in, we will be here to welcome you and tell you about all the excellent activities and beautiful tours there are to do around the Glastonbury area. We can also offer you a free map of Glastonbury, in case you want to do any exploring.
If you need any more information about our B&B accommodation, please get in touch by calling 0044 1458834722 or completing our contact form below.

After a hearty breakfast here at Pilgrims B and B, the day is yours. The local area is yours to explore, and there is a lot of things to do and see while you are here. As we are only 2 minutes from the high street, we are the perfect place for you to call home during your visit to Glastonbury.
Places to Visit in Glastonbury

There is a lot of history on offer in Glastonbury. The town has been home to many legends and myths over the years, so there some great places to search and explore while you are here and learn the very interesting and varied past of Glastonbury.

The Glastonbury Pilgrim Reception Centre is a great place to start; they can let you know the places to visit to learn about the myths and legends while you are here.
Glastonbury is so much more than the name attached to the festival 7 miles away. It is a town full of quirky shops to explore; there are some wonderful places to eat and go for a coffee while you explore everything there is to offer in the town, and take some photographs to show your family and friends.
You can spend a full day in the town and enjoy and is usually the place most of our travellers start. It is relatively small; however, there are some lovely cafes and restaurants to try which have been highly recommended by many people. If you like to travel and fancy visiting a city, our nearest city centre is Bristol and is an hour drive away.
If you enjoy history, why not visit Glastonbury Abbey? Glastonbury Abbey is an ancient building, which was built back in the 7th century. It is famous for being the richest Abbey in England, and its ruins can be found a ten-minute walk away from Pilgrims B and B.

Visiting this Abbey gives you the chance to get some fresh air and to take in the history and beautiful countryside views of Glastonbury, so why not add this to your plan?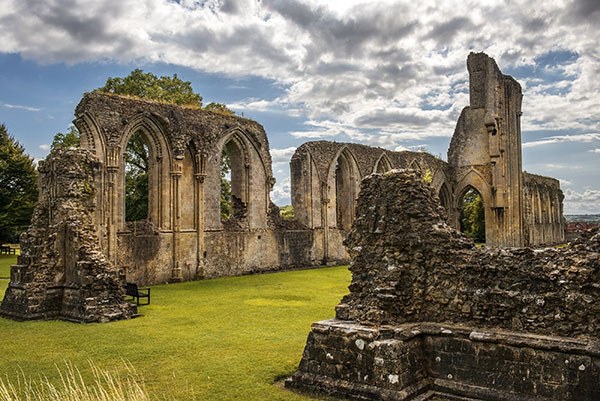 The Chalice Well is one of the holiest wells in English history, which people use for private ceremonies and meditation purposes. It is located near the Glastonbury Tor and is the perfect place to sit, relax and take in the peaceful atmosphere.
Stonehenge
Stonehenge is a one hour drive away from our B and B and is a prehistoric monument. There is an organised trip you can go on to visit this amazing monument and the beautiful view of the surroundings, which is very popular with most of our travellers from the United Kingdom.
Divine Light Tours
On this tour, you will be able to explore all of Glastonbury's main attractions, including Glastonbury Abbey, Chalice Well, Wearyal Hill, Glastonbury Tor and many more. This tour gets you walking around the beautiful countryside, and will allow you to visit some lovely cafes for breaks.
Mystical Earth Tours
Do you enjoy learning about all the different myths and legends? Well, this tour would be perfect for you. This tour will take you on a sacred journey around Glastonbury and teach you about the history, myths and legends and the hidden secrets.
Best Things to do in Glastonbury
During the end of June and start of July period, Glastonbury Festival takes place every year, where some of your favourite artists perform live in an outdoor countryside setting. The festival takes place in Somerset, South-West of England, which is around a 15-minute car journey away from our B and B.
It is a superb experience for you and your friends and family to enjoy. Once you have got your tickets, book with us straight away, as we can get very busy during this time of year.
Glastonbury Market Place is very near to Pilgrims B and B, being only a 5-minute walk away from our house. You can have a look at the different shops and is also a good place to take children. If you would like to find out what time the markets open and close, please ask us upon arrival, as these times may differ.
If you love walking, you will find many fantastic walking tours available around Glastonbury.

This walk involves hills, lakes, lanes and woods and will give you a greater understanding of the different types of trees. During this walking tour, you will be given the opportunity to stop at a local bar and listen to some traditional live folk music and see some of the beautiful sights and attractions of the Glastonbury countryside.
The Glastonbury Tor is a hill, which you can walk to the top of and see the most amazing views. The ruins at the top of the hill used to be a church and was used for ancient rituals.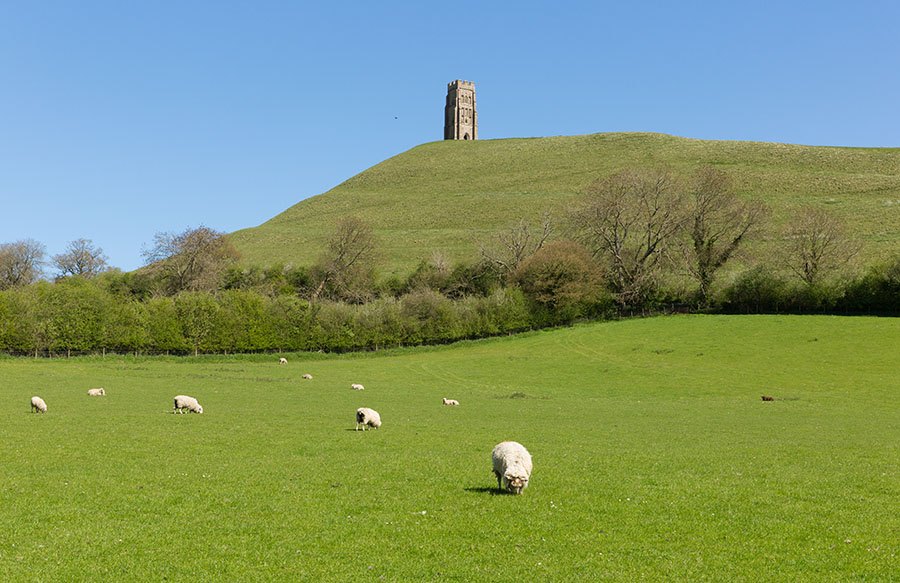 If you would like to visit Bath, you can go on an organised walking tour, where you will also visit some other surrounding areas. Here you will be able to see the Roman Baths, and the Bath Abbey for more historical experiences for you and the family to enjoy.
Visit Our B&B for Weekend Breaks in Glastonbury
Pilgrims B and B is a shoe-free zone, offering a 'come and go as you please' policy. We give each of our guests a front door key, so you are able to stay out as long as you want. Some of our bedroom facilities have en-suite bathrooms, offering modern features with free WiFi available.

We have some fabulous reviews complementing our B and B and its location.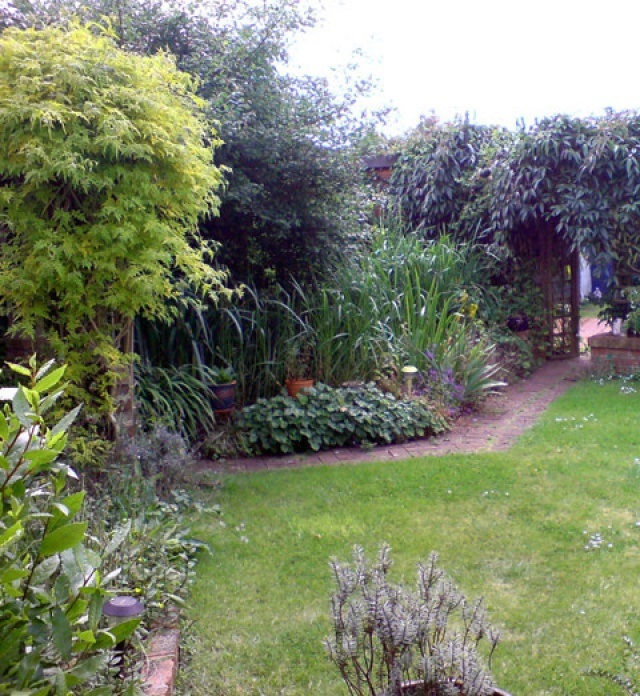 Each room provides plenty of space, and we have one large kitchen and dining room for our guests to help themselves to anything they need and it also gives our guests the chance to share their experiences with each other every evening. We have a lovely and peaceful garden for you to sit and relax in and each bed is so comfy so you can have a good nights sleep.
If you would like to find out more information about the accommodation, rooms, parking and facilities, find out our prices per night, or you would like to make a booking, please look through our website, or contact us today.

You can get in touch with us by giving us a call on 0044 1458834722 or by sending us an email by completing the contact form below; we are always happy to offer our helpful and friendly service.
Please let us know as soon as you have chosen a date to visit so we can ensure we have availability and we can avoid disappointment.
We will be happy to point you in the right direction when you get here, and if you would like us to recommend something to do during your stay, then we will be happy to. We hope to see you soon, and we thank you in advance for your interest in our property.