Glastonbury Meditation Retreat
If you are looking for a place to spend a meditation retreat, Glastonbury is the perfect location.

Glastonbury is full of historical and spiritual beauty. You can find a wealth of relaxing spots to sit and meditate or join one of the many meditation classes available in the local area.
Whether you want to come and meditate alone or join a meditation group or class, you can use our Bed and Breakfast as your base to enjoy the perfect Glastonbury retreat.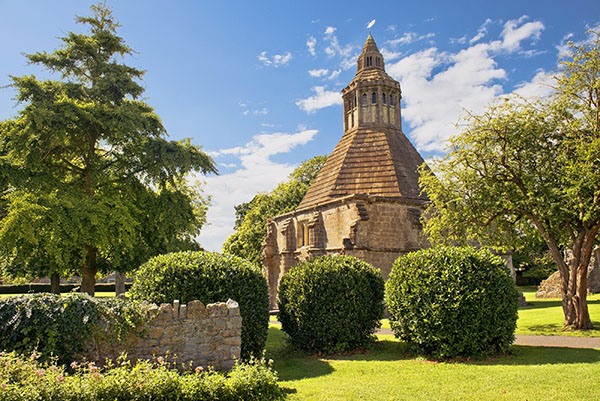 Guide to the Best Meditation in Glastonbury
Pilgrims B and B welcome you to stay with us as part of your meditation retreat, we have created this guide below to help you find the best meditation opportunities in the area.
Your Glastonbury Spiritual Getaway
Glastonbury in the United Kingdom is most definitely the undisputed centre of spiritual England. It is considered to be one of the oldest religious sites in England. For many centuries Christian and Pagan pilgrims have flocked to Glastonbury.
It is still frequented by many spiritual tourists and New Age Travellers. Glastonbury is the centre for English mysticism, the resting place of the mythical King Arthur and the Holy Chalice.

If you are looking for a healing experience or a sense of magic, then Glastonbury is the place to visit and all it offers.
Places to Meditate in Glastonbury
If you want to escape the stress of your busy life, finding a quiet peaceful location to relax your mind can help you connect with yourself again.

Staying at Glastonbury for a weekend or longer, you can find many beautiful places to find spiritual peace. We suggest visiting one of the following attractions to spend some regenerating meditation time.
Chalice Well is a World Peace Garden. A place of peace and tranquillity for those of all faiths and none. Here you can join and be included in one of the meditation groups or find a peaceful place in the gardens to meditate alone.

This beautiful spiritual place is one of Britain's most ancient holy wells, it nestles in the Vale of Avalon between Chalice Hill and Gla Glastonbury Tor. It has been a place of pilgrimage for well over two thousand years and is well worth a trip to visit.
Many people have gathered here to find peace, love, tranquillity, inspiration, healing and to drink its famous waters. Orchards and beautiful, peaceful gardens surround Chalice Hill.
This spiritual place is a living sanctuary and welcomes people of goodwill regardless of their religious belief or spiritual path.

Chalice Hill is tranquil, and all visitors can experience this Temple and its natural forces held within. You can find a place by the flowing waters in the valley beneath the Tor to meditate.
In 2000 this Goddess Temple was created at the very beginning it was a pop-up temple that could be found in locations around Glastonbury.

In 2002 the Temple was opened at Imbolc. Here you could worship the Goddess in many forms.

The Glastonbury Goddess Temple was recognised as a place of worship on the 18th of June 2003. The Goddess Temple is a place for meditation, prayer, worship of the Goddess and celebration.
The Healing Field - Glastonbury Festival
The Healing Field is the Festival's chilling-out place. Here you can relax in one of the creative and mystical gardens, or take part in ceremonies that celebrate togetherness and healing.

There are a variety of free workshops for you to join, these range from Dance and Laughter, Massage and Meditation to Yoga and Tai Chi. all of our workshops are free, and on-going from around 9 am to 6 pm each day of the Festival.

With so many highly skilled healers within easy reach, the Healing Field represents a fantastic opportunity to explore and learn about the world of healing and meditation.

The Temple of the Stars is an alleged ancient temple claimed by many to be located around Glastonbury.

The Temple is claimed by some to depict a colossal landscape zodiac. A map of the stars on a vast scale is formed by features in the landscape (streams, roads, field boundaries and streams, etc.).

The Temple plays a vital role in many occult theories. It has a long association with the King Arthur, Uther Pendragon and the Grail legend.

The Temple of the Stars is also known as Avalon. It has been held sacred for centuries for its unique natural features and its associations with the Holy Grail.
Meditation Classes in Glastonbury
Here is a list of just some of the places that hold meditation classes in Glastonbury. You might need to book a place with some as they can be busy at times.
Gong Baths
Gong Baths in Frome will give you access to a simple yet powerful healing. It is an ancient instrument with many health benefits. All you have to do is come along, lie down under a blanket and let go!
The Bright Path
During your meditation class, you will learn four meditation techniques, all of these techniques will work together to increase peace of mind, reduce stress, enhance your spiritual energy development and improve body function.
The Healing Place
A family of musicians runs this Healing Place; they also offer intimate workshops and retreats deep in the heart of the peaceful and magical landscape of Glastonbury overlooking the Tor.
Mantra Meditation
The repetition of a mantra is known to be one of the fastest and easiest ways to purify the mind and body. It is said to burn past karma and releases you from fear. It elevates you to a heightened state of consciousness.
Buddha Maitreya Soul Therapy Meditation Centre
You might want to experience the atmosphere and many different ways to meditate Monastic Meditation Tools under Tulku Buddha Maitreya's Monastic Teachings.
The Glastonbury Goddess Temple
The Goddess House Healing is a Holistic Natural Health Centre which is situated in the heart of Glastonbury on Magdalene Street.
They offer Goddess-inspired space where you can meditate and receive natural healing therapies in the most beautiful and peaceful surroundings from all our experienced professional healers and therapists.
Zen Meditation
The word Zen is derived from the Japanese pronunciation of the Middle Chinese word , which in turn is derived from the Sanskrit word dhyāna, which can be approximately translated as "absorption" or "meditative state".
Ashtanga Yoga Glastonbury
Ashtanga Yoga in Glastonbury and around... Regular classes, workshops, retreats, teacher trainings and host teacher workshops.
Ashtanga Vinyasa Yoga with Jane Piddington, a fully qualified SYT Senior Yoga teacher with Yoga Alliance Professionals
Personalised Yoga Classes
The yoga they will teach you is not about achievement, it is about truly relaxing throughout your body and mind. You will feel good in your skin. You will bathe in a gentle internal peace.
Mahala yoga
Pranayama, Breath Work, Vinyasa, Flow, Hatha, Pilates, Guided Meditations, Relaxation.
Visit us for a Meditation Retreat in Glastonbury

Pilgrims B and B is the perfect place to stay if you are visiting Glastonbury for meditation retreats or festivals. Set in beautiful gardens that are always available for their guests, it has a rock pool, and seats are scattered around for you to sit with friends old and new.

It is also the perfect place to relax and meditate. A warm and friendly welcome is always given from your hosts Brian and Clare. Our B and B in Glastonbury has a sanctuary, surrounded by beautiful show gardens for meditation purposes.

Our meditation room is used and available for therapy and healing sessions. This beautiful tranquil B and B really is a home from home and is nearby many spiritual areas for meditation.

You can call us today on Tel UK: 0044 1458834722
International: 0044 1458834722.